Hotel Skansen
Welcome to Båstad
Bustling with activity during the summer, an escape for recuperation in the wintertime. With panoramic view over the sea, local cuisine from the Bjäre region and lovely guests all year round, here you will find a special atmosphere that can help you unwind. Hotel Skansen is located in central Båstad, next to the harbour and by the fine-grained sandy beach. The hotel offers accommodation in hotel rooms, suites, apartments and villas.
The renowned restaurant Sand, a spa with hot baths and treatments, and a cold bath house 100 metres out from the beach. Large conference area with 26 different meeting rooms, an assembly room and a banquet hall. In total, the hotel has 172 rooms spread over the main building, the Conservatory, the Tennis Pavilion and the Congress Building with room for 330 guests. If you want to stay a little more secluded, we also have villas and apartments available.
How to find us & contact
Kyrkogatan 2
269 33, Båstad
Sweden
Hotel class
Boka vistelse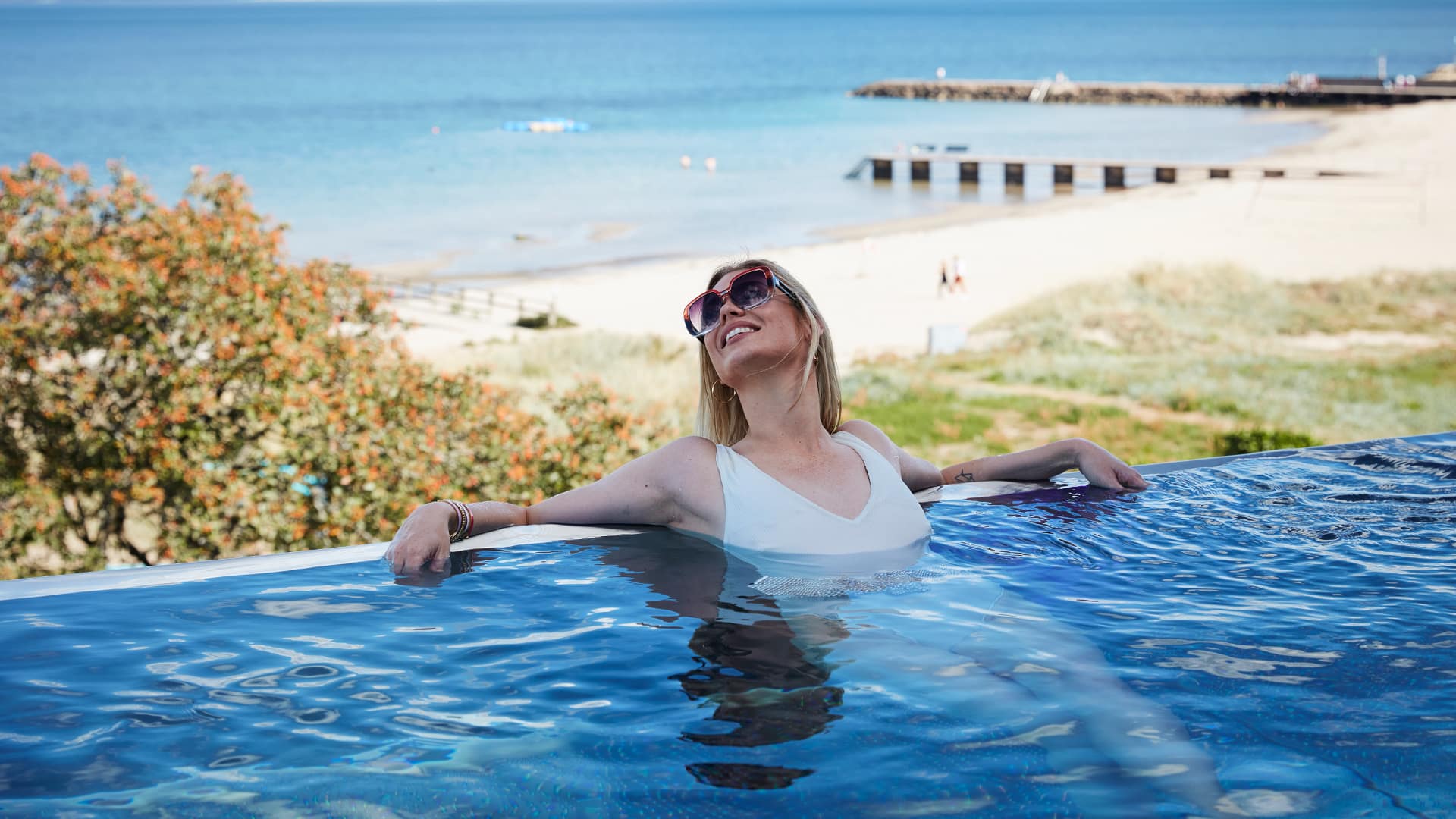 Pool, bar, lounge
Rooftop where the sky meets the sea
High up on the rooftop, above the centre court and with unbroken view over the sea. You can sink into the warm outdoor pools, enjoy a drink and something delicious in the lounge, kick back in a deckchair with a view of the sea where inside becomes one with the outside.
Ta mig till rooftop spa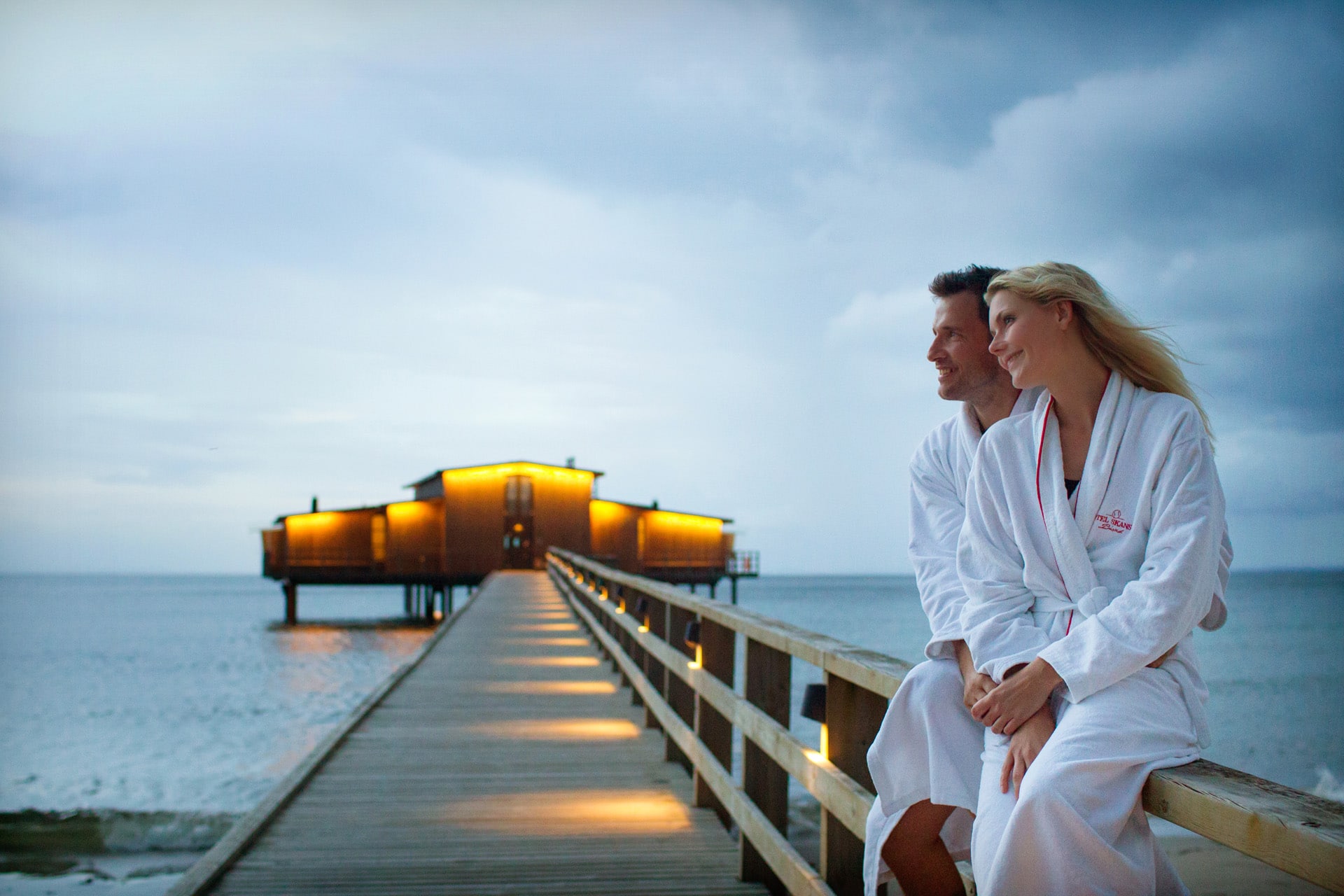 Spoil your partner
Offers and packages
Romantic weekend, spa getaway with friends or how about activity days with your training partner? At times you just want to hand over the planning responsibility to someone else, especially when there is a whole group of people who has to be satisfied. And you know what? You can do it!
Review current offers and book a package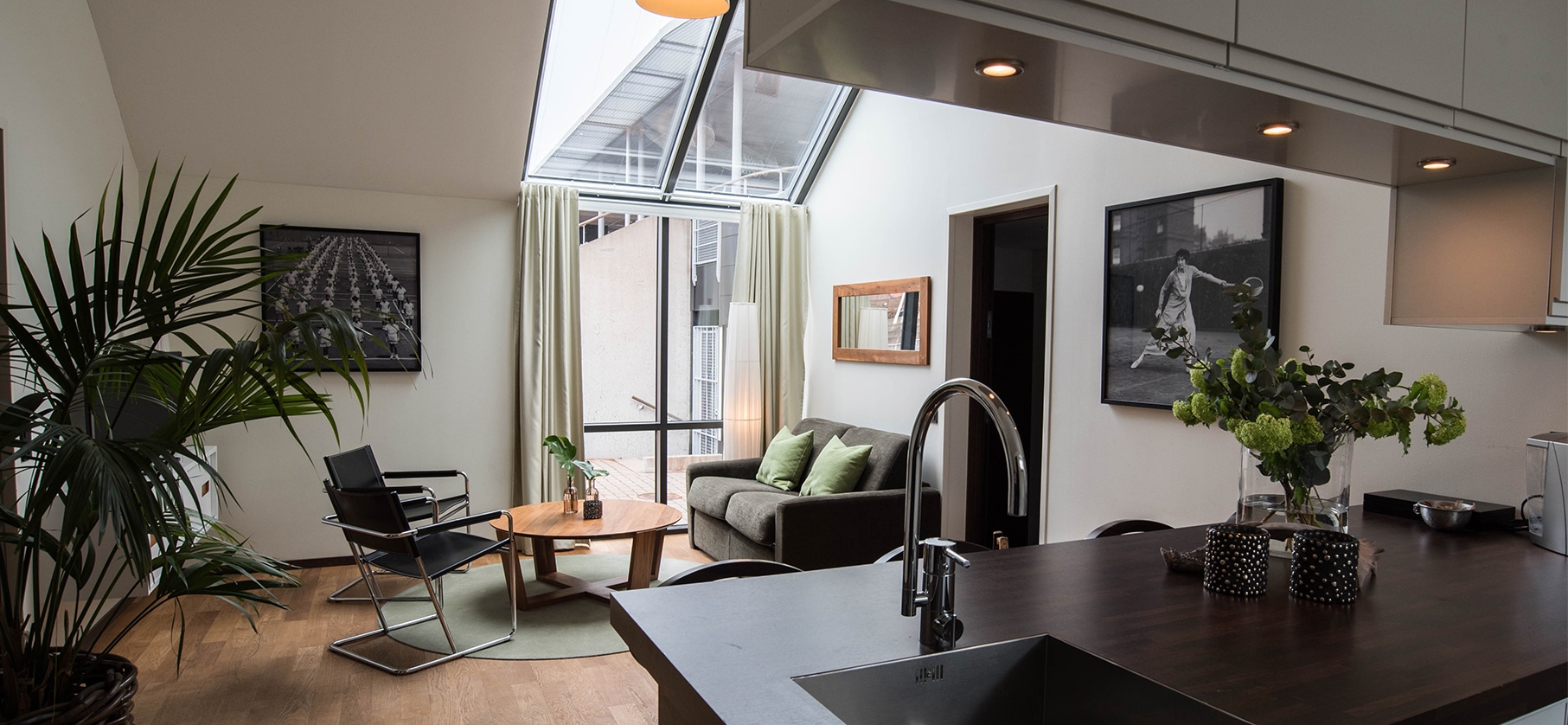 Style and tradition at the heart of the action
Stay in the middle of Båstad with a view over the sea, the harbour and tennis courts. All our rooms are designed for the highest possible comfort. Bathrobe and slippers are available in the room; feel free to take a dip in the pool before breakfast is served in restaurant Sand.
Find out more
Food and drinks
GRAM Group offers a wide range of restaurants worth visiting during your stay with us. Here, magnificent view over the sea meets modern cuisine featuring seasonal ingredients from local suppliers. The environment and unique mix of guests – business groups, weekend couples and Båstad residents – create a very special atmosphere.
Discover all our restaurants
Experiences
Experience Bjäre Peninsula
During your stay with us, you have the opportunity to experience all the activities that Båstad and the Bjäre Peninsula have to offer: Much more than tennis, golf, partying and long sandy beaches. The region also stands for breathtaking nature experiences and an area rich in art, culture and history.
Discover more experiences