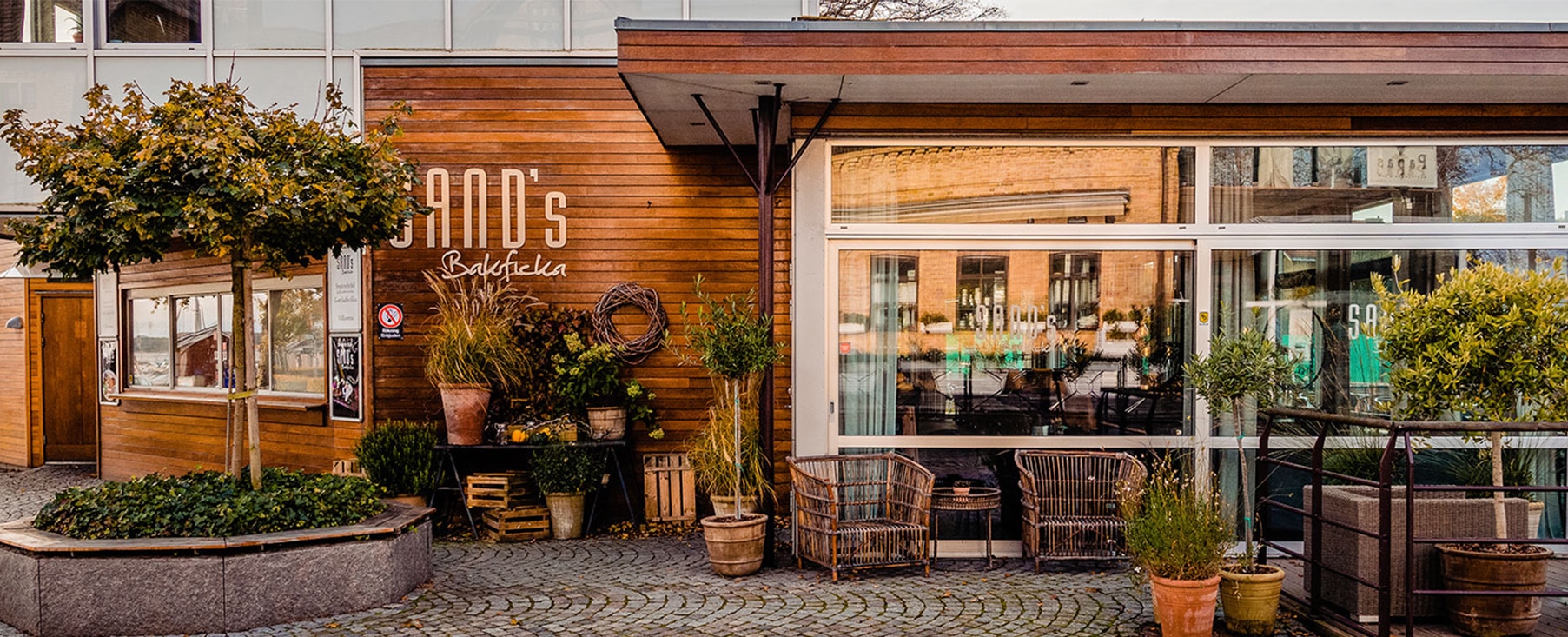 Hotell Skansen
Sands bakficka
Sands bakficka
Cosy moments across the street
Do your fancy a light lunch, a coffee or just a little spontaneous get-together with good friends? Across the street from Hotel Skansen, is our cosy sister restaurant Sand's Bakficka. Here you can enjoy 'smörrebröd', deluxe sandwiches, coffee, hot dishes and a good glass of wine.
We are particularly passionate about our inclusive kitchen offering vegetarian meals and seasonal ingredients, prepared for everyone to enjoy – including guests with allergies. On the outdoor terrace you have an eye on what is happening in the bustling harbour. And when it is stormy outside, you can snuggle up nicely with a coffee next to the fire place.
How to find us & contact
Hamngatan
269 33 Båstad
Sweden
Meals
After-hours, Breakfast, Reservations
Boka bord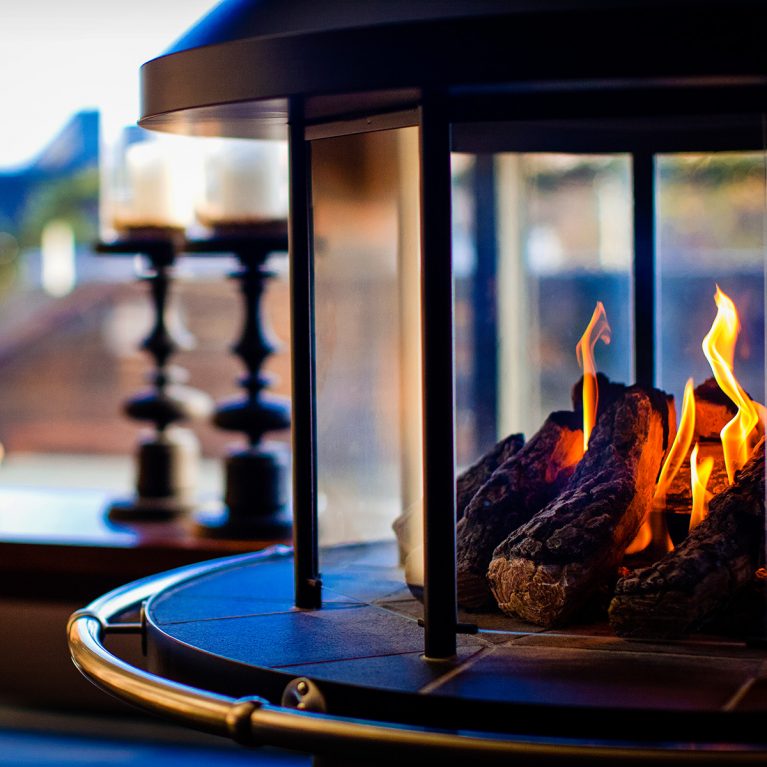 Bakfickan's menu
In our café section you will find everything from cakes to cinnamon rolls and croissants as well as Love Treats, the classic Swedish desert, while our baristas brew you coffee any way you desire.
Thanks to a collaboration with Korsbakke Bakery in Halmstad, guests can choose from a wide range of gluten-free pastries, such as cinnamon rolls, muffins and brownies, and even gluten-free bread for their sandwiches.
Regarding beverages, we have a comprehensive licence and collaborate with various exciting partners. Here you will find, among other things, Englamust from the Bjäre region and juices from Resqued, a company that processes windfalls and vegetables with 'minor imperfections' that cannot be sold.
In the display case next to the cash register you will find our popular smörrebröd – a Swedish version of the renowned Danish specialty sandwiches with a local twist. The classics, such as shrimps, eggs, prawns on toast, cold smoked salmon, roast beef and remoulade, are generally available. Otherwise, our chefs often come up with their own creations based on the ingredients of the season. You can savour everything from meat and fish varieties, as well as a wide range of vegetarian creations.
We also offer different types of toast and bagels, depending on what the kitchen prepares for the day´s menu. If you wish to hear what is currently on the menu, please give us a call to inquire about the day's specialities.
In case of allergies or distastes, ask the staff and the kitchen will prepare your order depending on what is available.
The menu may vary from day to day. Feel free to call us at +46 431 55 81 30 and check what is on the menu. We offer takeaway for all items on the menu.
Caesar Salad
with the house Caesar dressing, chicken fillet, Italian hard cheese, serrano chips, cherry tomato and croutons SEK 165
Shrimp Salad Caesar-style
with 150g shrimps and eggs SEK 235
Fish and Chips
with dill and ruccola mayonnaise, autumn coleslaw, lemon and French fries, full portion SEK 165 / half portion SEK 110
Salade de Chèvre Chaud
goat cheese wrapped in Serrano ham on toast – salad, beet, Halland curly kale, apple/plum chutney, roasted cashews, seasonal greens SEK 155
Bakfickan's Pulled Pork Burger
brioche bread, salad, tomato, chilli mayonnaise, French fries and herb aioli SEK 165
House Herring Mash (Old Man's)
eggs, soused herring and potatoes in a creamy mash. Served as is or oven-baked gratin. With salad and fresh baked bread SEK 110 / with schnapps (4cl) SEK 195
VEGAN:
Baked Pointed Cabbage
with sweet potatoes, ginger-pickled cucumbers, chilli mayonnaise, sesame vinaigrette, roasted sesame seeds and pak choi SEK 155
Baked Aubergine
spicy Indian tomato sauce, quinoa, mint/ginger-pickled sultana raisins, tortilla and roasted chickpeas SEK 155
RECOMMENDED BY THE CHEF – ask about the day's specials!
Baby food & allergies? Just ask and we will be happy to help.
Find out more
Food and drinks
GRAM Group offers a wide range of restaurants worth visiting during your stay with us. Here, magnificent view over the sea meets modern cuisine featuring seasonal ingredients from local suppliers. The environment and unique mix of guests – business groups, weekend couples and Båstad residents – create a very special atmosphere.
Discover all our restaurants